GENERAL RESOURCES
We could never develop a web site of this magnitude without the help of experts in the field. What surprised us was how hard it was to find material for the active over-fifty lifestyle. When we do find something, we will give the source. Make sure to look in each section for resources on specific subjects. There are also good stories for general information on how to live a more fulfilling life after fifty.
Have you found a good book, article, magazine, or website? Let us know, and you may even be picked as our weekly favorite!
---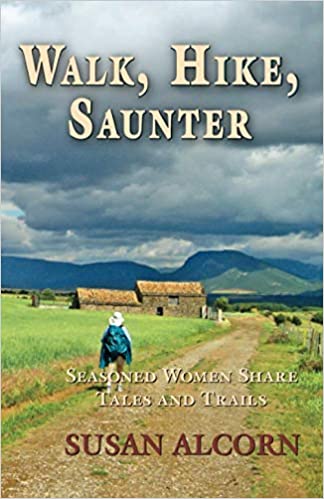 Walk, Hike, Saunter: Seasoned Women Share Tales and Trails
by Susan Alcorn

Each story, like each woman is unique in not only what they have accomplished but also the challenges they have had to overcome not only in getting older...
Read Our Review.
---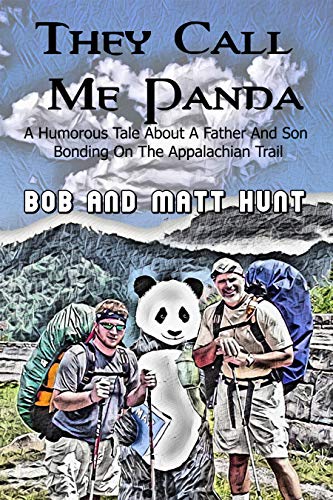 They Call Me Panda
by Bob and Matt Hunt

Bob and his son, Matt decided to hike the trail with very little experience and had what it takes to be successful, the ability to adapt and a great sense of humor...
Read Our Review.
---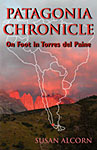 Patagonia Chronicle
by Susan Alcorn

Susan Alcorn has written a remarkable book that not only got us wanting to trek in Patagonia, but gave us all the information to make this dream a reality...
Read Our Review.
---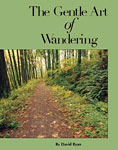 The Gentle Art of Wandering
by David Ryan

Finally someone understands that it is great to walk slowly and really see what is around us...
Read Our Review.
---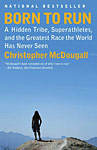 Born to Run
by Christopher McDougal

We were given this book by one of our readers. We thought, we aren't runners, will we really like this book? We were in for a delightful surprise! ...
Read Our Review.
---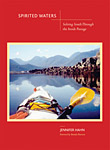 Spirited Waters
by Jennifer Hahn

In this insightful account of her solo voyage in a sixteen-foot kayak, Jennifer Hahn vividly relates the ecstatic moments and terrifying predicaments of paddling against the wind...
Read Our Review.
---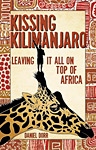 Kissing Kilimanjaro
by Daniel Dorr

Have you ever thought of something and acted up on a whim? Daniel admits that he decided to hike to the summit of Kilimanjaro to impress the woman he was dating...
Read Our Review.
---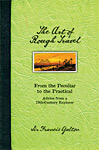 The Art of Rough Travel
by Sir Francis Galton

Reading this book was so much fun! The first edition was written in 1855 and this is a compilation of the fifth edition written in 1872...
Read Our Review.
---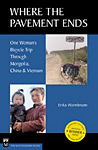 Where the Pavement Ends
by Erika Warmbruun

Mongolia was Erika Warmbrunn's dream. To escape deep into parts of Asia inaccessible to tours and guidebooks, to abandon herself to the risks of the unknown...
Read Our Review.
---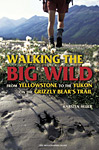 Walking the Big Wild
By Karsten Heuer

Karsten Heuer set off on a grand adventure: to move through the land as a bear or wolf might, 2,200 miles along the spine of the Rocky Mountains...
Read Our Review.
---